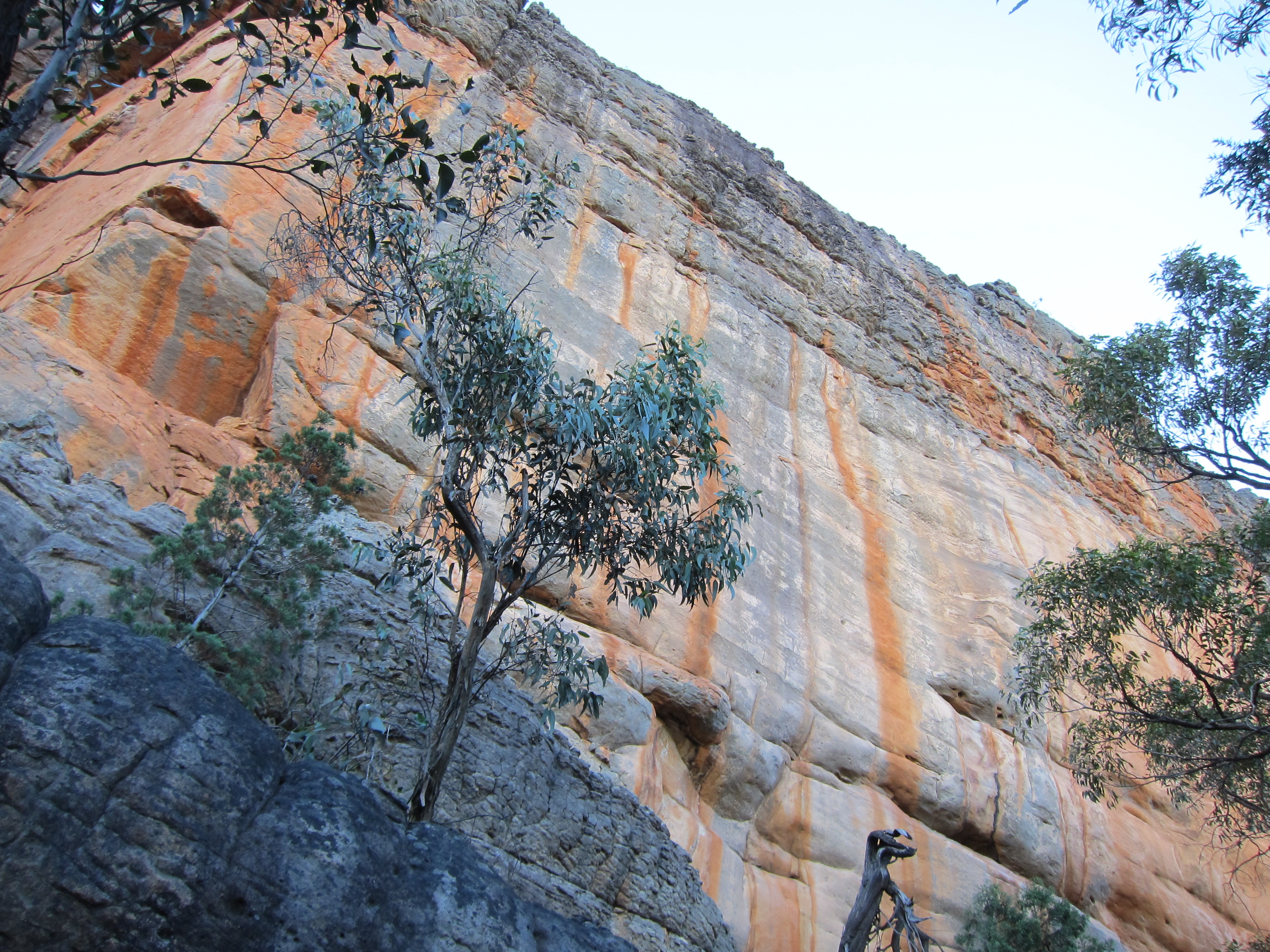 G'Day from Down Under! We are here to visit family for a couple of weeks over Christmas and couldn't look pass the chance to spend a few days in the Grampians.
The Grampians National Park is located 235 km west of Melbourne, or 1100 km from Sydney, and is a very popular area for rock-climbers and bush-walkers alike. The remote orange and red crags offer first class, breathtaking climbing.

The sport crags guide book ("Grampians Climbing – Sport Crags", http://www.onsight.com.au/2013/03/grampians-guidebook/) has 900+ climbs spread over 53 crags ranging from grade 7 to 34 on the Australian climbing grade table. Our secret tip is Bad Moon Rising and Van Diemen's Land in the Hollow Mountain area (with the highest concentration of bolted sport routes in the region). This area is home to a big variety of routes with great flakes and pockets, which makes the 35 minute walk in worth it.
If you are looking for easy to medium graded sport routes, you'll have a great time at the Cave Cliff and Wave Wall crags, which are only a 10 to 15 minute walk from the carpark.
For those of you daring enough, we recommend checking out the highlight – the stunning, orange Taipan Wall, considered by many to be the best crag in Australia. Taipan Wall is a 200m long overhanging wall with 62 routes up to 60m high. Grades start at 18.
Those of you who are adventurous should check out the trad climbing options. It is very common in Australia, and a large number of the routes listed in the guidebook actually require trad gear. A good spot to get into it is Summerday Valley. This crag is not in the guidebook, but you can find an overview here: http://www.thecrag.com/climbing/australia/grampians/north-grampians
There are plenty of options for accommodation including bush camping, log-cabins (www.mtzerologcabins.com.au/) or hotels/motels in Horsham.
You'll need a car to get around to the different climbing areas. In the national park itself, there is nowhere to buy fuel, water or groceries, expect in the tourist hub, Halls Gap. Horsham (25 minutes from Mt Zero) and Ararat (1 hour from Mt Zero) are great places to stock up on groceries, climbing / camping equipment, or have a good meal.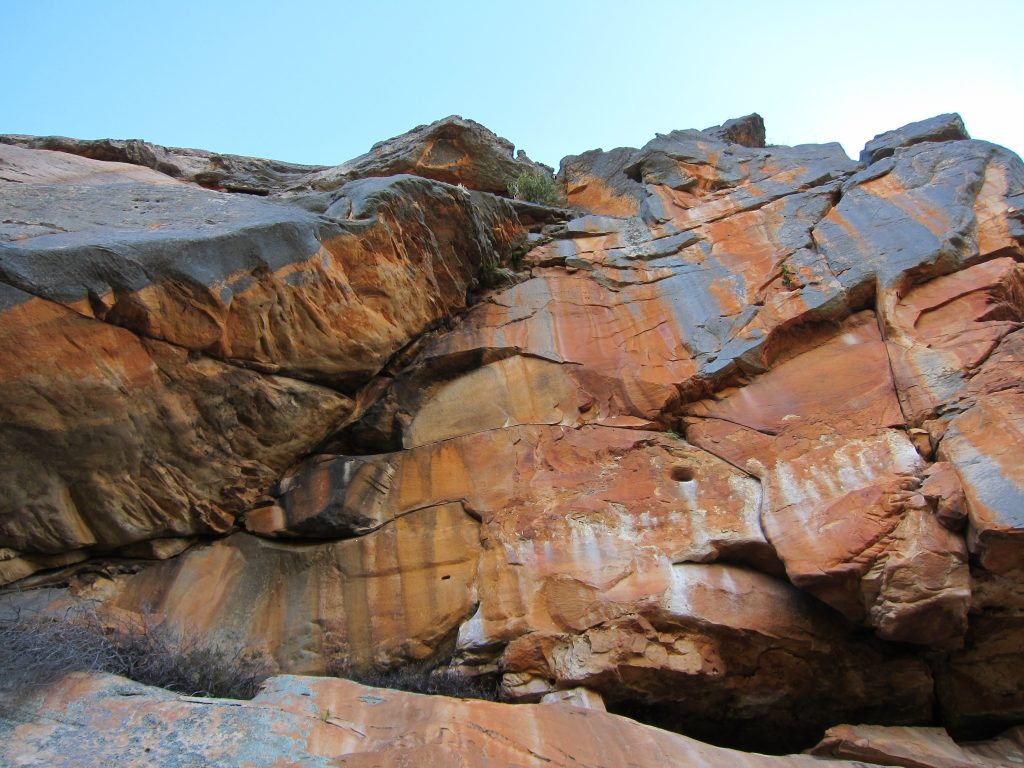 In summer temperatures often reach 42 degrees Celsius and the risk of bush fires are high. In spring and autumn, temperatures range between 8 and 35 degrees Celsius and in winter frost is quite common. As long as you have the right equipment and it is not raining, you will be able to fit in some good climbing all year round.
Feel free to send us a message if you are planning your trip to the Grampians and would like some tips!