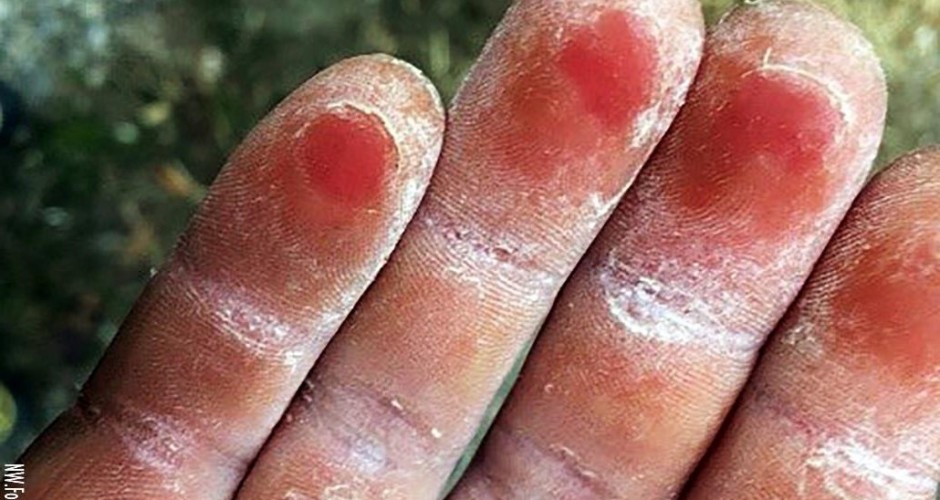 We've almost made it – it's already March and the season in which we spend countless hours in climbing gyms, tiny bouldering caves and strength training rooms is drawing to a close. On top of well-known muscle and joint soreness and fatigue, skin problems such as pink fingertips, scratches and abrasions on your hands, shredded skin and big, obvious calluses are crying out for help!

During this period of intense training, most of which we spend hanging on rough plastic holds, a small – let's call the child by name – pedicure set in your climbing bag should be standard. Of course we are not talking about a classic pedicure set here; in addition to the standard tools such as a file and nail clippers, two indispensable tools should make up the kit – sandpaper and a fast-absorbing hand cream (of course :)).
You can usually identify a training junkie by the big, thick calluses on the inside of their fingers. Tiny bubbles may form under your skin as a result and even start to accumulate fluid. Before these small, nasty bubbles form, a smart climber pulls out their sandpaper and gets to work! With the help of a sandpaper in a suitable grit, the extra skin can easily be removed. Calluses adé!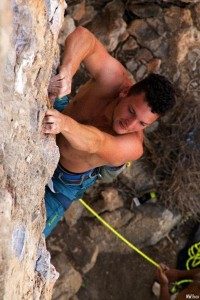 If thick calluses during the indoor climbing season are not enough of a hassle, small tears and skin loss on the fingertips are often the result of long climbing sessions during the outdoor season. Tears and skin loss can prove to be very persistent, because new layers of skin do not just form overnight (unfortunately).
To speed up the growth of new skin layers, we look to our beloved sandpaper again. The edges of the skin can be filed away to help the skin on your fingertips recover faster and quickly regrow.
The "Skinshaper" from Goodgrip is the perfect tool for said skin maintenance. Best used straight after a climbing session or a long climbing day at the crag – it can even be used before you wash the chalk off your hands. The sandpaper is attached to a small piece of wood, making it easy to sand away excess skin and "show love to your skin".
To round off your manicure, we recommend a drop of our fast absorbing, hand cream, KletterRetter . With stronger skin nothing stands in the way – well, almost nothing!
Your KletterRetter team