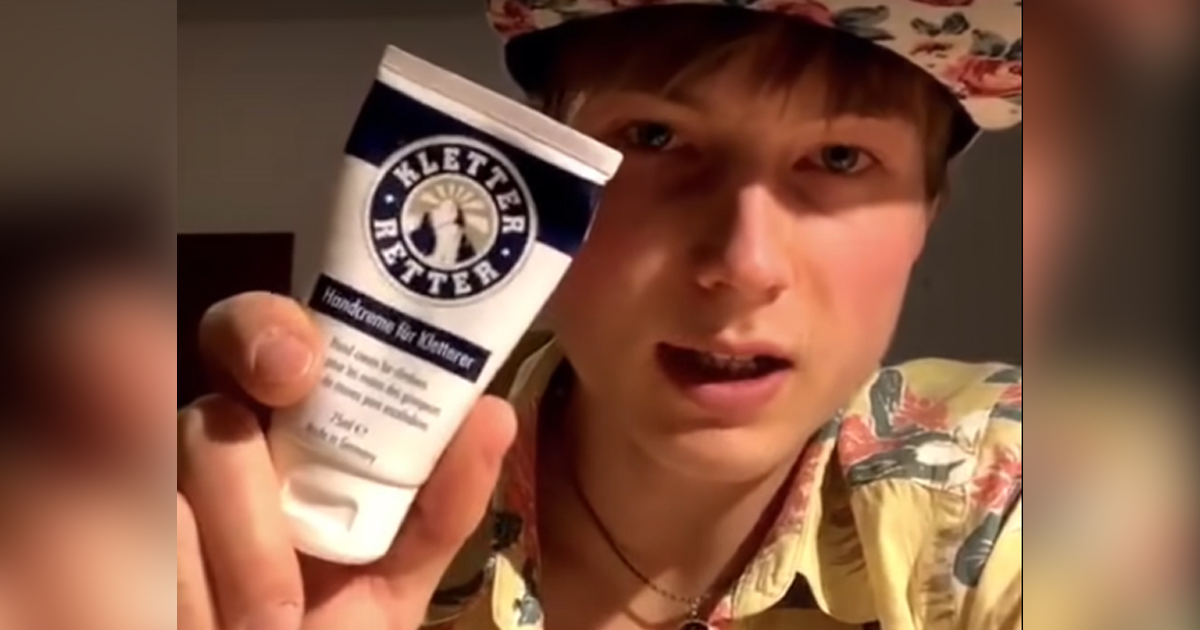 "People have asked me for years to share how I tape my fingers. My skin is generally pretty bad so it's something I've needed to perfect in order to climb hard." Alexander Megos
Today we sit down with Alexander Megos and Liam Lonsdale to talk about the different taping techniques and tools used by a professional climber!
Make yourself a coffee or grab a cold drink and prepare to be fascinated by the taping and skin care routines of a world class climber!
Alex's bag of tricks includes:
– Tape (of course)
– Small emergency brush (in case he forgets his normal brushes)
– Handcream (KletterRetter)
– Nailclippers for cutting nails and skin
– Superglue (which is not good for your skin and should only be used for desperate times, like sending a big project! )
– Razor blades for cutting off dead skin
Post your skin care secrets below and ask us any questions you may have!