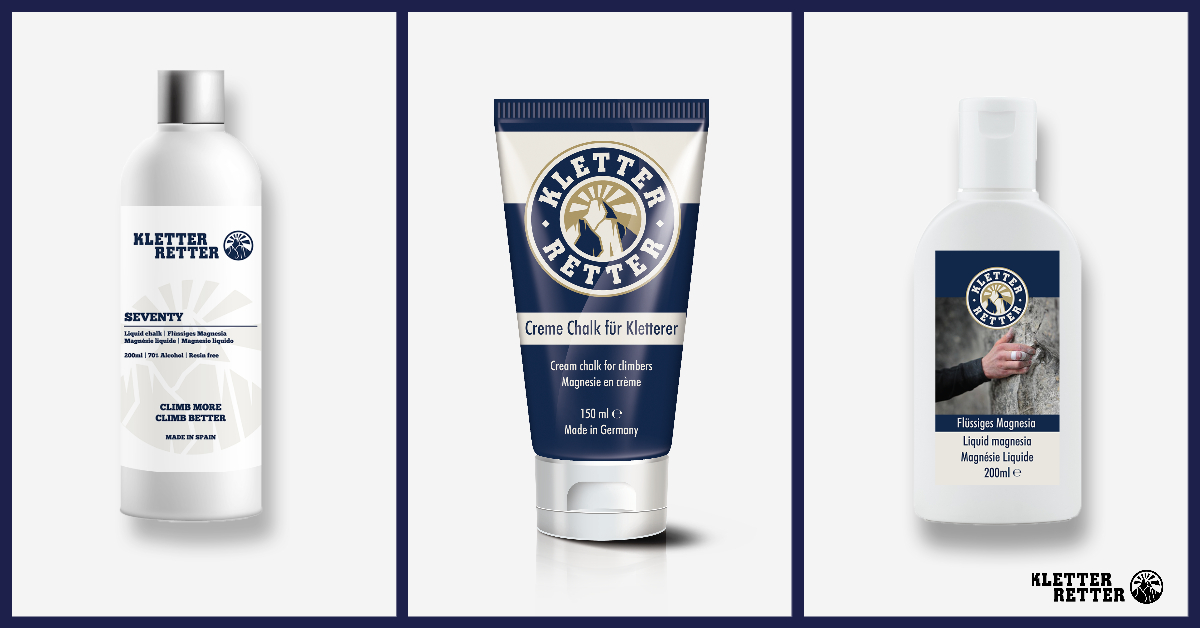 Everyone is talking about liquid chalk and whether or not it should be mandatory in gyms. Today we will explain the difference types of formulas and how they work.
Liquid chalk is usually a mix of magnesium carbonate, alcohol and two or three other ingredients like resin or water. You apply the chalk to your hands in liquid form and within a few seconds the alcohol evaporates, and you have very dry, evenly chalked-up hands. You also produce much less dust with liquid chalk.
We have developed three different formulas of liquid chalk:
KletterRetter SEVENTY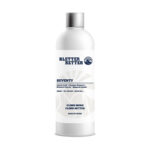 KletterRetter SEVENTY is a high-quality liquid chalk with 70% alcohol and 30% chalk. That's it! The special formula contains rosemary alcohol that helps relieve joint pain in your fingers and keep you fit for the next day of climbing!
Made in our factory in Spain
Ingredients: Rosemary alcohol, magnesium carbonate
KletterRetter Cream Chalk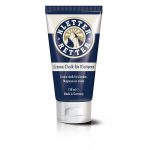 KletterRetter Cream chalk is a thicker, faster drying version of liquid chalk with a cream like consistency.
Our cream chalk is high-quality magnesium carbonate mixed with water and about 45% alcohol. The major advantage here is that once the alcohol and water evaporate, all you have left on your skin pure magnesium carbonate. Due to its form, our cream chalk is very easy to use.
Made in our factory in Germany
Ingredients: Isopropyl alcohol, water, magnesium carbonate
KletterRetter Liquid Chalk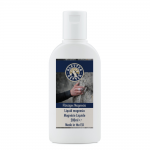 KletterRetter Liquid Chalk is made from 70% alcohol, magnesium carbonate and a dash of resin. to give you better grip.
Made in our factory in Spain
Ingredients: Magnesium Carbonate, Resin, Alcohol, Thickener
All of our liquid chalk washes out with water. So whichever formula you choose, you can be sure that we have developed and tested a formula that is right for you!