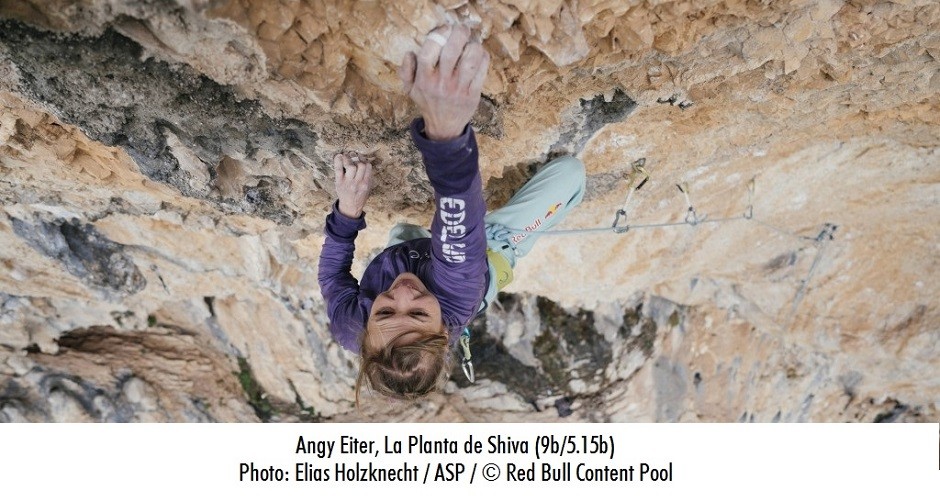 2017 was a huge year in climbing history! Margo Hayes' ascent of La Rambla 9a+ in February, made her the first female to ever climb that grade and then she did it again in September when she clipped the chains on Biographie 9a+! Less than a month later Angy Eiter claimed the title and became the first female to climb a 9b when she sent La Planta de Shive in October.

And let's not forget about Alex Honnold's daring free solo of Freerider 5.12d (1005 m) in June. This became the first ever free solo of a full route on El Capitan.
Adam Ondra all but silently went down in history by sending Silence 9c in September and becoming the first climber ever to send this grade. Wow! Just wow!
And to top it all off on a rather funny note, Leah Pappajohn and Jonathan Fleury claimed the first ever naked ascent of an El Capitan route when they sent The Nose in nothing but their harnesses!
There were also so many other achievements this year!
Happy New Year from the entire team here at KletterRetter. We are looking forward to seeing what you guys have in store for 2018 – try to keep your clothes on… or don't – whatever you like!
2017 – A year for the record books!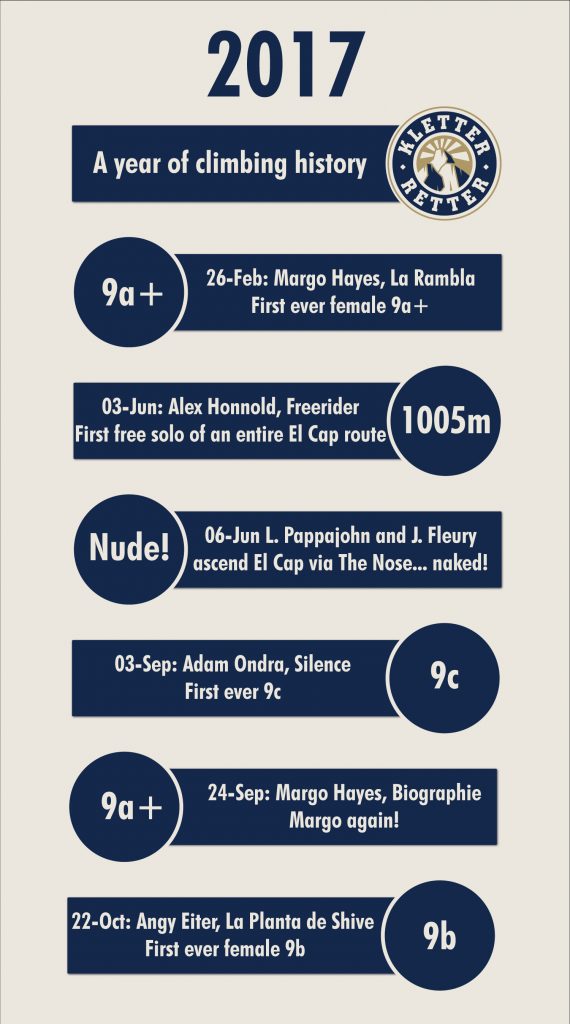 Margo Hayes, La Rambla 9a+ (first female 9a+), 26-Feb-17
Alex Honnold, Freerider, Free solo, 03-Jun-17
Adam Ondra, Silence 9c (first ever 9c), 03-Sep-17
Margo Hayes, Realization/Biographie 9a+, 24-Sep-17
Angy Eiter, La Planta de Shive 9b (first female 9b), 22-Oct-17
Leah Pappajohn and Jonathan Fleury, El Cap via The Nose… naked, 06-Jun-17