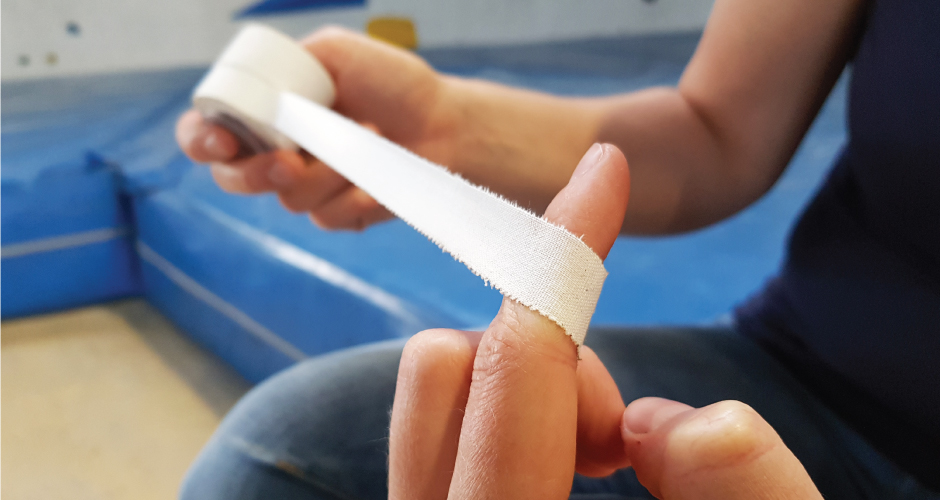 As fun as it is to work your way up the wall on crimps, slopers and rough volumes, climbing is hard work for our fingers. And because the stress sometimes goes beyond the normal level, tape quickly becomes a part of everyday life; both at the crag and in the gym. Today, in our first article in this series, we will talk about what to look for when buying tape and what you can expect from tape in general.

Not all tape is suitable for climbing
When your fingers start to throb and your skin can no longer withstand the constant punishment from rough holds, many climbers go straight to tape. This special roll of fabric has become a general-purpose remedy that can be used on cuts, abrasions and on more serious injuries.
However, there is a big difference in the differnt types of tape available. Probably the most common type of tape you will find out there is elastic Kinesio tape. Which, in recent years, has been widely used to treat shoulder and knee injuries, but is not suitable for the treatment of typical climbing injuries on your hands. For this you need an inelastic sports tape, which does not yield under load but rather provide support for injuries such as ring bands.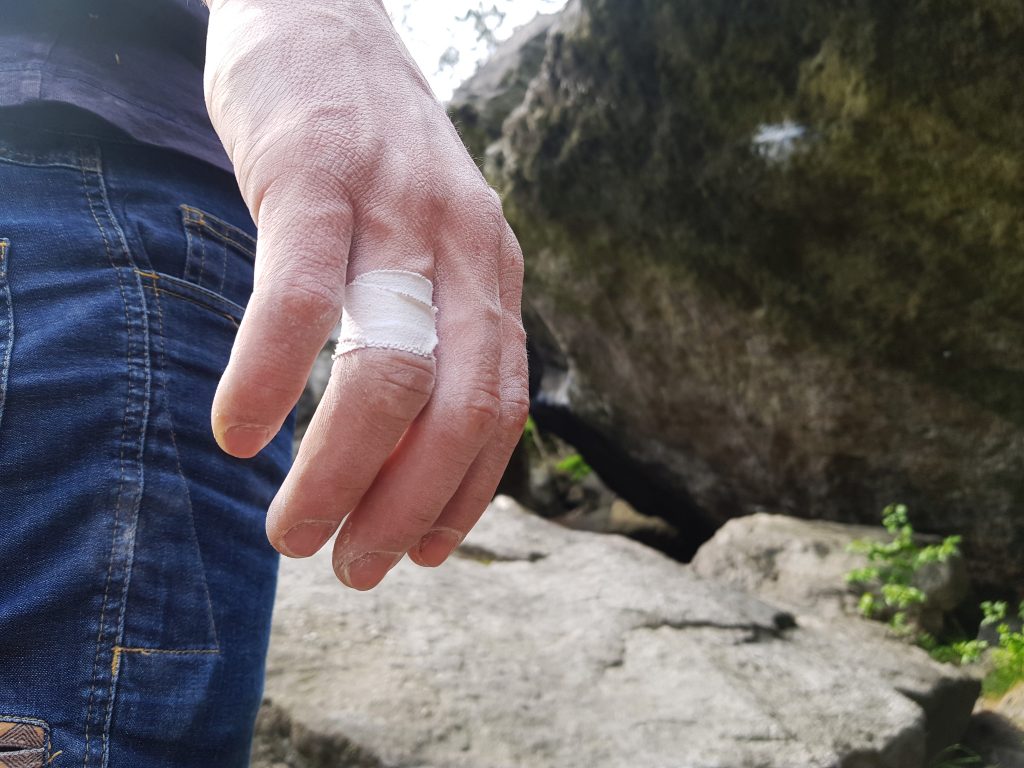 It is important to pay attention to good quality; sweat, chalk and friction means that tape with weak adhesive quickly slips off your fingers – loose tape can be more of a nuisance than help. Not only does it quickly get annoying, it also increases your tape consumption, because you have to put on new tape each time the old tape comes off. That's why it's best to go straight to a product that has been developed for climbers.
Tape can help with injuries but it rarely prevents them
Good quality tape might cost more, but it is worth it! You wont need heaps of tape anyway – unless something really goes wrong whilst climbing. Prophylactic tape bandages are rarely effective – even if some climbers, who tape all their fingers before they have even touched the first hold, swear by it.
The only real exceptions are cuts or calluses and blisters that are about to burst. Injuries to ring bands or knuckles/capsules, on the other hand, are best avoided completely. Pain or a build-up of pressure are tell-tale signs that your joints have reached their limits. Taking a break is far more effective than any tape can ever be.
Of course, accidents happen. A climber who has never had a flapper or aching fingers is few and far between. If used right, tape can be a useful way to prevent dreaded rest days – be it to compensate for skin loss or to support ligaments – but it's effectiveness is often limited. Instead of mummifying your fingers with dense layers of tape, simple, properly applied tape that relieves pressure is far more effective.
Stay tuned for our next article, where we will look into taping methods for the most common injuries.
Our tip: KletterRetter tape of course!