Today and tomorrow (25th – 26th November) you have the unique chance to donate your discount! You can choose between a 10% discount + a 10% donation or a 20% donation.
The proceeds go to Mountain Activity Club Verein für Drogenprävention und Peerarbeit e.V.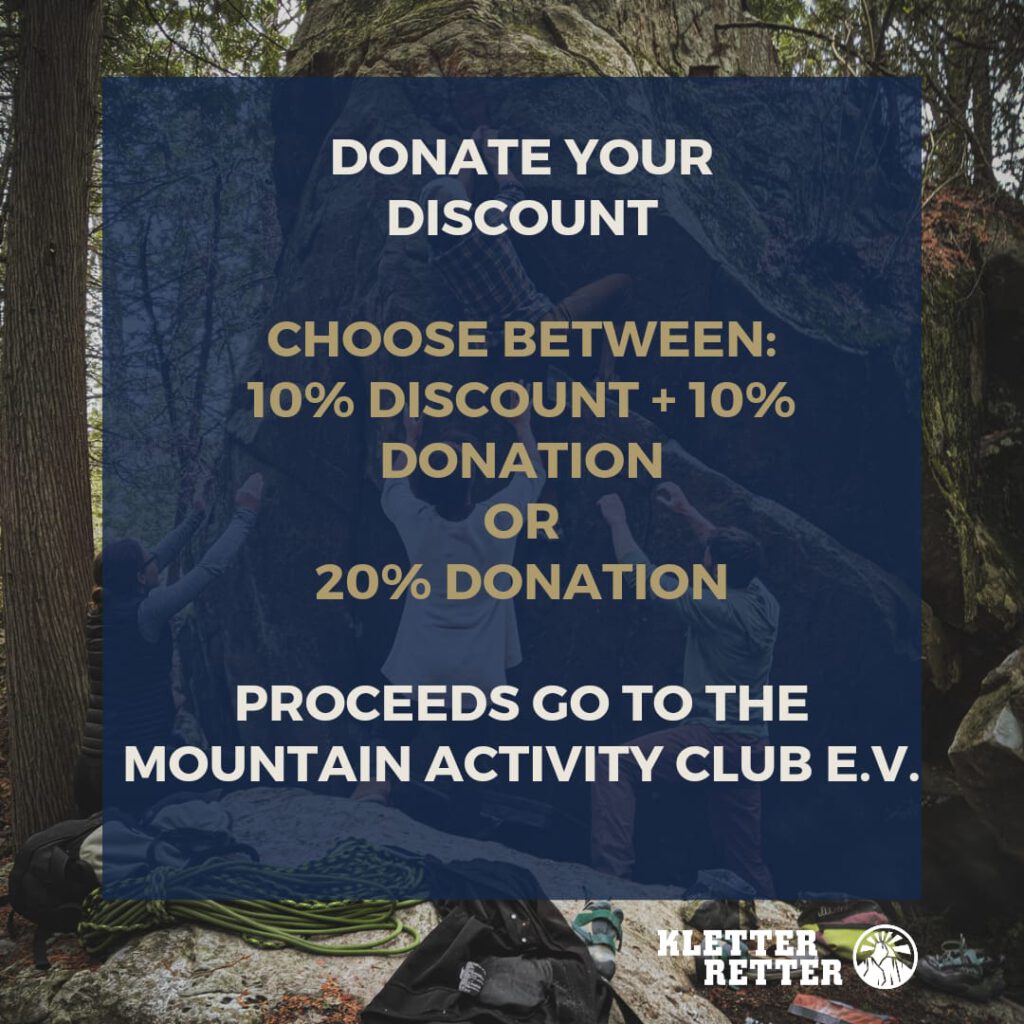 The concept of the Mountain Activity Club in one sentence: climbing instead of drugs
The Mountain Activity Club supports people who have a history of drugs and people who are currently struggling with drugs by taking them climbing, bouldering and outdoors together. The club also has a strong prevention program.
As Alex Lowe says: "The best mountaineer is the one who is having the most fun"
Discount code for 10% discount + 10% donation: MAC1010
Discount code for 20% donation: MAC20